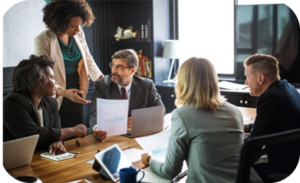 Brittany's Dilemma Workshop (Case Study Method)
Based on the Case Study Method, the Brittany's Dilemma Workshop attendee will see how Brittany's dilemma unfolds after being awarded a significant cleaning contract granting her  $600,000 to clean 43,000 square feet of office space in six commercial and industrial buildings.  After six years in business, Brittany realizes with added work she would have to hire eight additional crews, a milestone she had not planned for.  Every business needs a well thought out plan.  The principles used in our training apply to all business owners. 
Brittany's Dilemma Workshop including Instruction Manual $369.95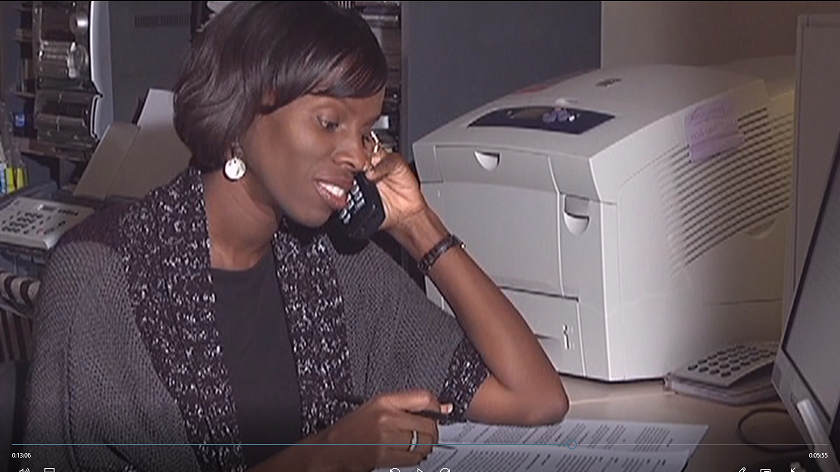 [Learn about Brittany through our workshops.]
Practical Sense Business Planning
By Jaunta J. Rudison

(Workshop Instruction Manual)
Price $59.95
(Plus $10.00 Shipping & Handling)

This carefully written manual takes you on the journey of how Brittany operated her business and allows the business owner to review some of the pitfalls and obstacles that were faced prior to developing a business plan.
NOTE: 
The plan used in this training was actually approved by a bank!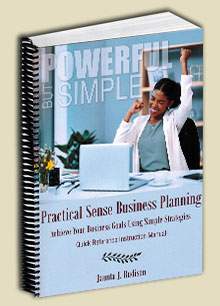 Business Plan Elements Webinars  
Rudison's Enterprises is now presenting fundamental requirements for developing an effective business plan in a webinar format.  Sign up for one or all.  Dates to be confirmed once payment is received during registration.
We offer the following topics:
Why a Business Plan is Needed

Required Financials for a Business Plan

Organization and Staffing Requirements
Prospectus for Investors
Qualifying for Financing
Marketing Plan
Digital and Social Media Marketing
Sales and Advertising Strategies
To find out more information regarding when, and which workshop will be offered next, join our mailing list today.
Business Plan Elements Webinars
Special Promotional Price $49.95
Spiritual Empowerment Workshops
Learn how to empower your business using Biblical principles through our Spiritual Empowerment Workshops.
We offer six workshops with the following topics:
The Power of Positive Speaking

The Power of Integrity and Commitment

How to Exercise Faith to Obtain Your Goals and Objectives

The Art of Exercising Spiritual Wisdom and Knowledge

Achieve God's Divine Purpose by Keeping His Word and Commandments

The Power of Prayer
To find out more information regarding when, and which workshop will be offered next, join our mailing list today.
Spiritual Empowerment Workshop
Special Promotional Price $35.00