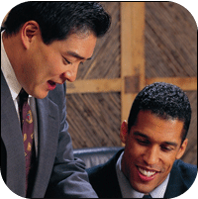 Each year millions of grant dollars go unclaimed that has made available by various funding sources.
Grants are funds given to organizations, individuals or small business owners by foundations, corporations, government agencies or private individuals. Most grants are made to fund a specific project and require some level of reporting. The process involves an applicant submitting a proposal to potential benefactors, either on the applicant's own initiative or in response to a request. Other grants can be given to individuals such as victims of natural disasters or individuals who seek to start a small business.
Although grants can serve as a form of getting additional funding for a business, it is often viewed as a complicated process because of the paperwork involved in securing a grant. Nonetheless, it is to the advantage of business owners to acquire as much grant funding as possible especially when bank loans are unavailable. When petitioning for a grant, it is best to do extensive research on how to write grants that are appealing to benefactors. There are thousands of grants available to business owners.
Our training and instructions are complete with detailed steps on how to write a winning grant proposal.
The main purpose for writing a grant proposal is to win confidence of the benefactor and demonstrate significant value to what is being offered in services, as a project, business, non-profit organization or for personal use. If the outcome of the plan can be evaluated as a success, more likely than not funding will be made available.
To take advantage of this grant money requires specialized documents prepared according to the grant guidelines.
Let Rudison's Enterprises help you write the grant proposal that will get results. Our specialized skills in grant writing will enable you to formulate your plan and take it through the process of securing the funding you require.
It's easy to get started by performing the following steps:
Locate your grant funding source

Acquire the application and paperwork needed to complete the grant request

Call Rudison's Enterprises with the information and we will schedule an appointment to consult with you, provide our pricing details, assist with your grant application, and develop a plan of action specifically for your needs.
Note: There is a non-refundable consulting and assessment fee of $75.00 to determine eligibility for the grant you are requesting.  Fees for writing grants will be determined based on amount being requested and documents needed to complete the grant application requirements.  Discounts of 10% to 15% are available for nonprofit organizations and seminar participants.
Contact us today to get your business on track.