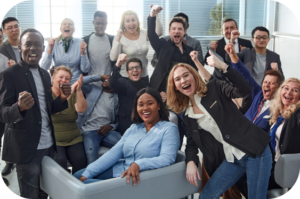 Fall Business Seminar
Join us September 17, 2022, at Holiday Inn Express, 2499 Satellite Blvd., Buford, Georgia 30518, from 9:30 a.m. until 5:00 p.m. for our Upcoming Powerful "Hands-on" Real-life "Here's How You Do It" Training Program. Our training is "Powerful, But Simple."  You will leave the training empowered to take your business to the next level.  A special guest speaker will be at the workshop. Along with the training described in our comprehensive instruction manual, you will learn:
How to write a capital friendly business plan,
Strategies that will help to effectively plan your business,
Methods for writing an Executive Summary that will stimulate interest,
What investors expect to see in a prospectus,
Techniques for succeeding in your business venture,
Things to consider before preparing your business plan, and
Why the strength of your marketing plan can drive your competitive edge.
We are offering this program for a small investment of only $349.95. Lunch will be served.  A copy of our instruction manual is included. 
Payment plans are available with a $75.00 nonrefundable down payment fee.  Three additional payments of $91.95 or four additional payments of $69.95 will be scheduled in your payment plan to satisfy your balance due.  All payments must be received by August 31, 2022, to avoid additional fees.  Click on one of the $75.00 payment buttons below to initiate your payment plan for three or four payments.
Note:  There is a $35.00 nonrefundable processing fee when a full payment is made.  No refunds after August 31, 2022.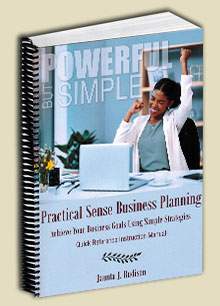 Practical Sense Business Planning
By Jaunta J. Rudison
Workshop
Practical Sense Business Business Development Workshop
Purchase of our Instruction Manual entitles you to attend our next workshop at 15% to 20% discount depending upon limited time offers.  Offers will have an expiration date and will be available for specified time periods. Check out Facebook and our Website for dates.  Regular price of our workshops is $369.95. The price of the workshop includes lunch and a copy of the instruction manual. Discounts, locations and dates will be announced for each workshop. We will resume our regularly scheduled workshops as soon as the Covid-19 Pandemic is no longer a threat.
Discounted group sessions and private training for two to three individuals per session are available upon request.  Contact us for information on group rates and special offers.
Practical Sense Business Development Workshop
$369.95 includes Instruction Manual and Lunch
Note: There is a $35.00 nonrefundable processing fee – No refunds ten days prior to scheduled events.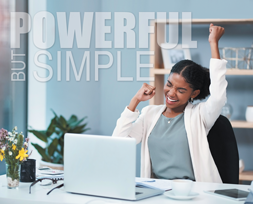 Learn How to Achieve your goals using simple strategies