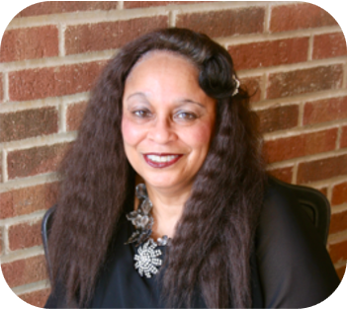 Jaunta J. Rudison, founder (1986) and current CEO of Rudison's Enterprises, Inc. has more than 30 years accumulative experience as a high level executive in the banking industry, a commercial loan developer, and successful business consultant and trainer.
Ms. Rudison's training program has been effective in keeping small businesses on track. This proven method has been involved in getting between two to four million dollars per month in loan applications processed.  She developed business plans for several different industries including rehabilitation shelters, mental health, auto repair, restaurants, retail sales, nursing, and hosts of others where each business owner was able to acquire the financing needed or achieved long-term success with the business venture.
The products and curriculum developed by Ms. Rudison have been featured prominently in three well-known Chicago newspapers, in the Atlanta area Gwinnett Business Journal, and in the People You Need to Know magazine.   Her instruction manual was presented as an honor's thesis project to a committee consisting of Ph.D.'s, MBA's, business professionals, and was rated highly.   The training was also taught as part of the Adult Education Program in the Gwinnett County School System.  Rudison's Enterprises, Inc. also performs as a monitoring agent to watch performance and success levels of businesses patronizing the seminars.
Ms. Rudison received course work in Six Sigma training.  She graduated Cum Laude from Northeastern Illinois University.  She is very much involved in volunteer activities as a prayer intercessor, Healing Room minister, and has worked as a youth leader and debate team judge. Occasionally, she volunteers as a student advocate for students who need assistance in working through administrative and bullying issues.
Additional training team members will be announced when they are scheduled to participate.